Palani Group
Accountants and Financial Planners
Palani Group are Certified Practising Accountants (CPA) offering clients complete financial and taxation solutions. Based in Adelaide Eastern suburbs, the Beulah Park Palani Group consists of Ramiah Palani who is CPA accredited, Arjun Palani and Palani Financial Pty Ltd who are authorised representatives of Interprac Financial Planning and an employee Sasika Dolawatta. The wide experience and professional knowledge allows us to provide comprehensive Financial Planning Advice to the benefit of all our clients
Our Services
At Palani Group we aim to provide you with advice when your business needs it, not just when you ask for it. We help you manage every aspect of your business and because we establish a one-on-one relationship with each of our clients, our advice is tailor-made for your business. We've also developed our traditional auditing and accounting practices into innovative client-focused services. Our flexibility and adaptability ensure we help you get the best results.
Financial Planning
We provide tailor made individual plan based on your needs, objectives and requirements
Accounting and Taxation
Comprehensive accounting services and tax strategies to minimise tax burden
Mortgage Broking
Best loan package to suit your needs.



Listed here are the broad range of services we offer. This list is by no means exhaustive, and our team of friendly staff are more than happy to talk about any services not listed here that you might require. Click on the links below services to learn more.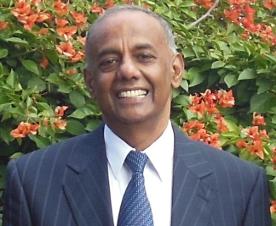 Ramiah Palani
Director
Qualified accountant, Registered tax agent and Financial adviser with many years of experience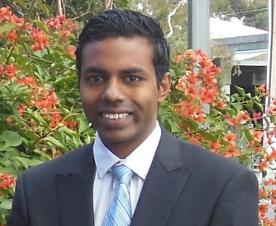 Arjun Palaniappan
Director
Accredited Financial planner, Mortgage Broker and Tax accountant.
Sasika Dolawatta
Tax Accountant and Financial Assistant
David Beasley
Experienced Tax Consultant and Office Manager
Testimonials
Here's what some ofour clients have to say about us.

We have been coming to Palani Group for over 20 years for our tax returns and related advice. We have found Ramiah and his team to provide a very professional, efficient and friendly service and they have always accommodated our needs. Ramiah's expertise, advice and relaxed style have been outstanding. His attention to detail, application of the latest IT tools and his sound knowledge of the ATO, Tax Act and staying abreast of the latest tax rules are reassuring and the reason we continue to return.
Jennifer & Robin Barlow

As a continuing client over the past 15 years we have no hesitation in recommending Palani Group.
Ramiah and staff have always provided prompt, courteous, cost effective service particularly when assistance and advice has been urgently required.
Over the years they have been honest and forthright in their calculation and advice of the ever changing financial climate achieving the best outcome possible for clients.
We have appreciated that they keep up to date by attending conferences and seminars providing clients with up to date information through newsletters, emails and reviews thus keeping clients abreast of current financial situations.
Margaret & Brenton Fraser

Ramiah & Arjun provided effective independent financial planning advice to enhance my insurance position. This was important as a mother of three, where I can rest peacefully knowing both my family's well-being and that I have the best value insurance solution to suit my needs and complement existing cover already in place.
Sarah Falcione

Ramiah Palani has been our tax accountant for approximately 25 years and for at least the last ten years has provided personal financial planning advice. We have found Ramiah to be knowledgeable, genuine, and we trust him to provide advice in our best interest. His aim is to protect our net wealth and to help it grow without taking big risks.
Jenny and Jeff Standfield